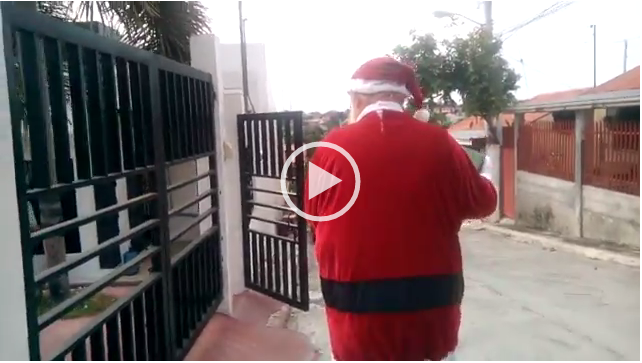 Today, we did our first Special Delivery by Santa right here in Davao City!  I will not name the customer, or the recipient, for their own privacy, but it was really a lot of fun.
There was really a lot of traffic going out to do the delivery due to a combination of normally heavy holiday traffic, but also there was some heavy road construction going on in the area of the delivery!  But, Santa kept his cool and had a great time!
The recipient of the delivery had a very cute baby, and it was fun to visit with the family, and especially that beautiful child!  Santa had a great time!
Here is a video of the gift delivery done by Santa Claus, from Santa in the Philippines.
If you wish to have your gift delivered by Santa Claus just select the Santa Delivery option in the checkout shipping section!  Better do it quickly, though, as time is getting short!  Santa Deliveries are available this year in Davao City, General Santos, Tagum, Panabo, and Digos.